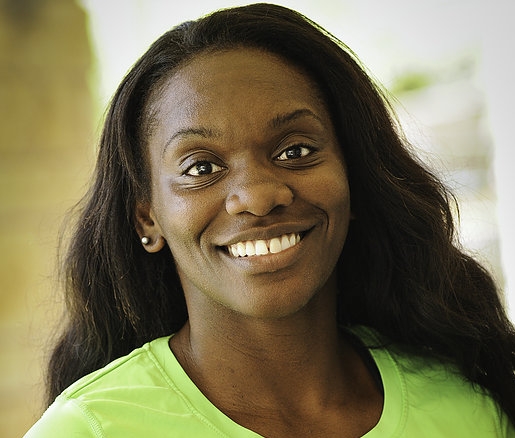 Chauntae Bayne works to drive the athletic objectives of the Let Girls Read, Run, Grow Foundation.
As founder, Idara works alongside LGRRG's leadership and partners to help create opportunities for young girls to build better futures for themselves, their families, and their communities. Pulling from her corporate experiences and professional athletic experience, Idara is a tireless advocate for feeding both the mind and body through education and sport. An All-American at her alma mater Stanford University, Idara draws upon her student-athlete experience as a focal point to many of her later life successes. A 2012 Olympian for the Nigerian Track & Field Team, the country of her heritage, Idara has a burden to uplift girls who lack the access her upbringing afforded her.
By providing these girls – the next generation – with resources necessary for success through tangible programming in education, sport, and agriculture, Idara hopes to help produce the world's next group of leaders.
Idara holds a Bachelor of Science and Master of Science from Stanford University. Idara currently works at Barclays and has previously worked at JP Morgan and Goldman Sachs. She resides in New York City, New York.